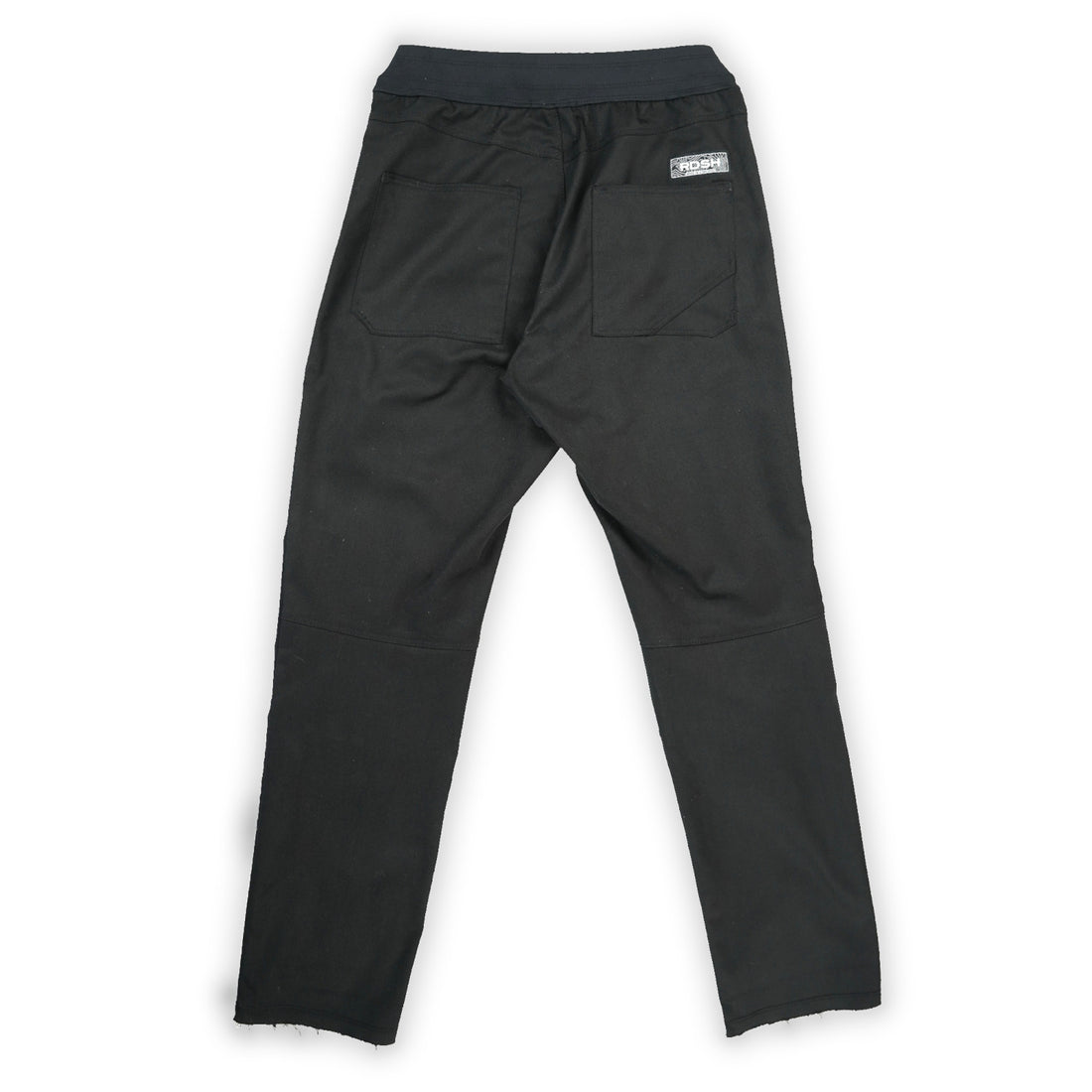 RDSH Women's HG2 Pants: Black
We've updated our classic Homegrown Pant with an improved waistband for a better fit.
This midweight jogger-style pant is made out of stretch cotton twill and has articulated knees to maximize movement. Looks good enough for the office, feels good enough for the mountains. 
We've tested these rigorously. And when we say 'testing' that means wearing them almost daily to work, wearing them out climbing, washing them minimally, and generally pushing them to their limits. So far there are no holes, no visible wear, no real issues. We love these pants and we know you will too.
A tapered fit and articulated knees allows these pants to move with you.
- Stretch cotton twill fabric
- Elastic waistband
- Drawstring
- Articulated knee details
Made in Utah

Stretch Twill
64% Poly
34% Cotton
2% Elastane

Model Height: 6'
Model is wearing: Medium